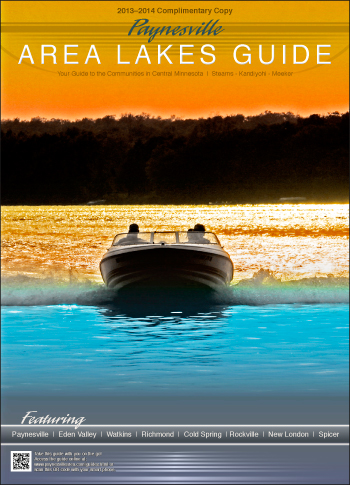 Click on the guide covers above to download a pdf
of Paynesville area guides, published by the Paynesville Press.
To receive a complimentary copy in the mail, send an e-mail to classifieds@paynesvillepress.com.
Please include your name and full mailing address.
Your free book about the Paynesville area or the Central MN Lakes area
should arrive by mail in a few days.
For information about the Paynesville area,
check out the community site,
featuring the city of Paynesville, Paynesville Area Hospital,
Historical Society, Lake Koronis info, new recreational trail, and more.
Thanks again for your interest in the Paynesville area.